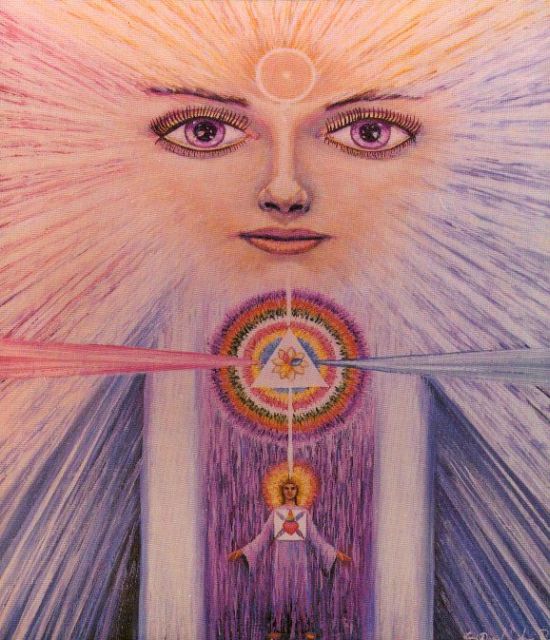 Antakaranah Bridge
Art by Unknown
~Goddess As Madonna~

Goddess often beckons the immortal in us to trust Her
To reach into the confines of our mortality
And leap forthright into the Cosmic Immensity
And into the arms of *HER* ~ our Great Mother
~She will catch you~
And bring you ~Home~
I heard the wind blow as whispers of hope
I saw stars gleam as wishes upon dreams
I leapt into Still waters and I realized
Hope Floats quite well.
And Mother held me~
As though I were The dream within the dream of God's mind
Whispering, "I Love You!
Daughter of My Heart
Welcome Home!"
~By Rita Adan
Copyright 6/30/05