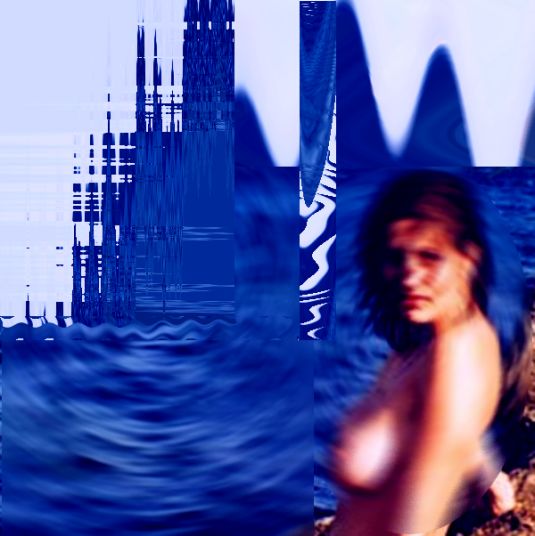 Sea Change 2
Art by Norman E. Masters
His Gaze Upon The Sea

Magdalene would remember how his eyes would gaze upon the sea,
and she would ask him what he was seeing there...

Sometimes it seemed his eyes
were on the shadows coming *across* the sea...
& she would wonder what those shadows meant to him.
Was he seeing something there that she couldn't see?
Some deeper meaning --
an augury, perhaps, his silence would not share?

He said, once, that he was looking
into the sea of unknown possibilities...
all the variables of what could be.

In the depths it stayed much the same...
but the surface was in perpetual change...

Cloud-shadows, moon-gleams, sun-beams on the rise & fall of waves,
a dance of light & shadow... wind-ripples & tides...
like human lives upon the winds of time... every life
immersed in Her Infinite Ocean, tho unaware...

She would remember how much of a sense
of relating with his pensive moods
she would draw from her own feelings for the modulating sea...

Sometimes she *felt* like his sea of unknown possibilities...
surging to engulf him as he rode the billows of her emotions...
sometimes darkling stormy... sometimes calm...
other times light-sparklingly delightful for him...

The sea is a woman... moody & changeable,
with depths of mystery & secrets unknown to man.
~~wynn manners
22.July.2006
Magdalene Feast Day
Discussions of and poetry upon Mary Magdalene, Yeshua, Sophia and Shekinah are happening here:
Yeshua and Mirya
http://groups.yahoo.com/group/yeshuamirya/