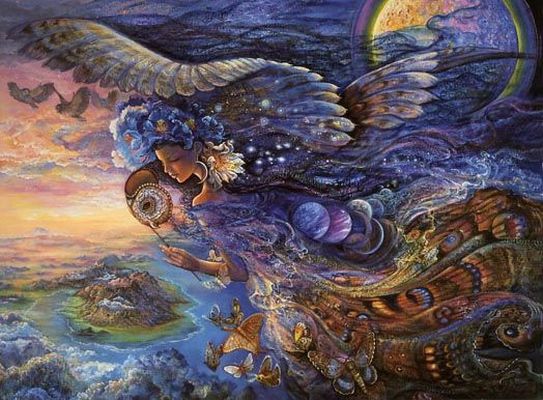 Queen of the Night
Art by Josephine Wall
Link at bottom of page.
Come to me
on Spirit's wings

Come to me on Spirit's wings...
& let the immensity of You infill me,
Beloved. Expand me *into* You...

Bring to this consciousness Your own
mystic qualities of insight,
that in image of Your Image
i can be, in part, for others
a glimmering of what You are for me
that they come to *You* for Your Fullness.

How, then, do the celestials speak?

Do they speak in words, among themselves?
Do they communicate in pure music?
In light-streamings?
Something approaching thought & emotion combined?
a warm sharing, an interfusing baring,
exchanging interpermeating of light
infusing warmth of light in luminous ecstasying?

Light patterns interweaving, inter*twing!*ling
jizming light*threads enwrapping, helixing, coiling...
silkenstrands of light, cadent light*blossoms,
bursting into light*seeds... light*crystals,
flame*petals zing!ing living light-spark!les
to dance with sentient stars!
~~wynn manners
31.December.2004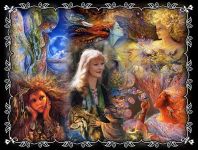 http://www.josephinewall.co.uk/josephine.html