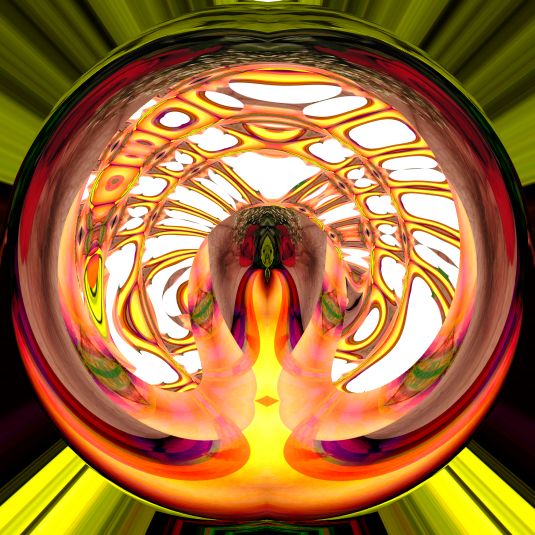 The Honey Of You 3
Art by Norman E. Masters
All this
blossoming miracle...
o Heart of Eternity, You who have birthed this very world into being, such a Work of loveliness & wonder for each of us to wander thru, enmazed in awe before the All of You, from microscopic intricacies to the cosmic mysteries of infinity, multiplying...
Infinity without, infinity within... we mirror Your infinitude within ourselves as living holograms of You, holy...
All this blossoming miracle... that such fragile delicacy even *be*... what inner *strength* within each seed that blossoms this life into beauty's sensitivity... Your loving Presence weaving all-thru, all blossomings a Veil of Your Mystery... Your fragrance upon the wind...
& i, with eyes of mystic wonder, wander thru Your Mysterium of Living Miracle, amazed at all this beauty, enmazed *into* it, so wonder-filling that my joy in You can only overflow... interfusing into Your ever-flowing, thru me, *as* me, beyond all sense of my own selfhood...
That You fill the hearts of countless souls with Your beauty in this loving... that You regenerate each of us from within & set free, that You have come unto me (& so many more) with intimations of all that can be experienced & shared in You... that we *yearn* for You with all the intensitudes of our being... & that You infill us with such beatitude... how can we but be endlessly overflowing in our gratitude unto You... while wondering what *more* is behind the next Veil of You, secrets within Secrets, mysteries within Mystery... Your infinite unfolding...
Enwrapped in You, knowing You *intimately*, Beloved, there is fear of death no more... Death has no dominion over us... for death is but a transition into the Life of You, unending...
& in this blending, we *know*...
~~ wynn manners
7.May.2004