Header Art modifed from a cover by Robert Gibson Jones
from FANTASTIC ADVENTURES, October 1947.
Background by Blue Wolf, link at bottom of page.
flowers with stardust...

                                        1/16/92

feathers, crystals, stardust, sand dunes
flowers, hummingbirds, mountains, clouds,
raindrops  and much more  ,yet I have
nothing to visually say about them.
               ? crystal hummingbirds !
                mountainous clouds !
               flowers with stardust upon them!
              feathers seen through raindrops!
              sand dunes / wind sculptures !
             ?
           tomorrow is another Day!
Pete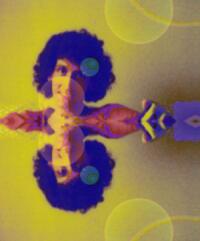 Link To Further Backgrounds by Blue Wolf
http://members.tripod.com/~DesertWolf/miscellany.html