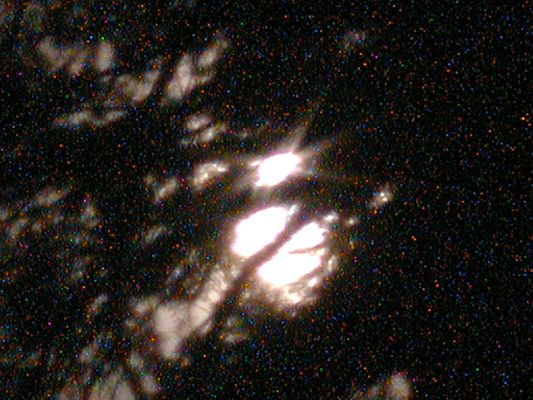 Moon Glow
Photo by Gamaliel Masters
seedhearts & starshine

2

dance of the stillness
upon the naked moment



3

seedhearts & starshine
& ancient music in the pines


4

dancing nebulae...
breathing stars...

ecstatic infinity dreams
still-stranger dreamtruths
to phoenix mutant wonder...

5

2.X.85

these days --

silent tea
shades of blue
farsky gaze

6

snowfall
wipes white
this field of consciousness

lovetracks
criss-cross, uncovering delight
touchtraces...

i hear the wild geese

7

love-laughter leaps the frolicksome heart of joy
joy-juices spurt the pregnant yes, all-blessing

8

frostflakes
flamemesh
moonsong
stardreams

gone the way
of long-lost time...

9

morninglight
frostflowers
crystalline silence

10

memories of beauty...

scattered wings...

broken rainbows...

11

in the face of that deathyawn
their faces were calm

beautiful to heartbreak...

12

nightcleanair
pineshadows & stars

deep silence


far... far... the moon

13

the fragile aloneness...
pain, the transition...

love touches-in

Journal
23.IV.90

14

twinkle-winking
light blinking
not-so-little star:

do you love too?

15

stars of night
sing a poem of light

16

o wonder-mystery
of eternity's forever:

no more remembrance?

17

dear companion of long ago --
remember the laughter?
one heart with another...

joy's deepest sorrows...

18

psalm of space
sings across the deeps of time

starseeds are sown
into some dark yonder...

nighteyes
mirror skies of longing...

19

You, Night, (& i...)
(with our veiled eyes)
seek some crystal vision
between dreamfolds of stars

stardream... glimmer-shimmering
my shivering alone:  beam
a luminous awareness...

20

while light still shines
thru the void of night
there will be no death of hope

21

& the hope keeps hoping
& the flow keeps flowing
& joytouch grows an inward glow
to joyjuice the freedom

22

getting into touch again...


scritch-scratch of twigs & dryweedstalks...
         scrunch-smush of sand
                   gnobble-pebbles...

earth massages the barefoot walk

tickle of leaves...trickle of waterflow...
                                      c-c-co!!lddd!

skip over the branch,
          don't bark your shin...

                                           8/20/80
                                (re-vision 1.III.94)

23

seeds scattered
seeds sown
seeds blown by the winds
settle in time's crevasses

blossom our tomorrows



~~by Norman E. Masters