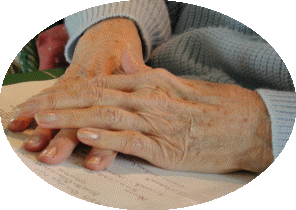 Photo by Gamaliel Masters
Council's Gem State Writers "Poet of the Year"
Irene Doucet (Dodge) began writing at the age of eight, filling a black Woolworth's notebook with self-illustrated fairy tales. At thirteen she was an editor of Salem (MA) High School's award winning monthly magazine, The Advance. She was also a contributor of poetry, short stories and essays. In 1934 she began to write a novel set in Salem's waterfront of 1692 - 1750. In 1936 this won her an award -- a four year scholarship to Boston University's School of Journalism. After 1938, when she married Ernest Dodge, she devoted most of her time editing his reports, papers and Ford Times feature articles. In 1944, after she had been living with the Iroquois at the Six Nations Reservation, Brantford, Canada, the University of Pennsylvania published two of her monographs, "Iroquois Bird Names" and "Iroquois Flute Music".
But it was not until 1961, when Norton & Co., N.Y., asked her to write a book about her family's adventures in French Oceania (1957) that she considered writing seriously for herself again. She joined a local Essex County, MA. writing group in 1962 and has been a member of a writing group ever since, both in Massachusetts and in Idaho -- the most recent being the Gem State Writers.
While Director of Wenham Historical (1965 - '75) she was also a feature reporter for North Shore Magazine and a contributor to Antiques.
Poetry is only one of her hobbies. She enjoys writing short stories and now has the book Norton Co. asked for in 1961, nearly completed. Life has been too busy to devote time exclusively to writing and she has considered writing merely a hobby among her other hobbies: gardening and a variety of crafts, including spinning and weaving. Always community-minded, she spent 1947 - '56 as a Girl Scout Leader and a Program Chairperson on the Naumheag Area Girl Scout Council. This was in addition to her volunteer work at the Peabody Museum of Salem.
Since coming to Council, Idaho (Dec. 1977) she has served six years on the District 19 School Board and founded the Heartland Quilt Show (now Council Quilt Show) in 1985. Her most recent community effort for Council was to found, in June 2000, The Adams County Historical Preservation and Museum Assn., Inc. in an attempt to save the 1915 Court House as an economic asset for this community.
Irene Dodge passed away in her home on January 9, 2004 at the age of 85.