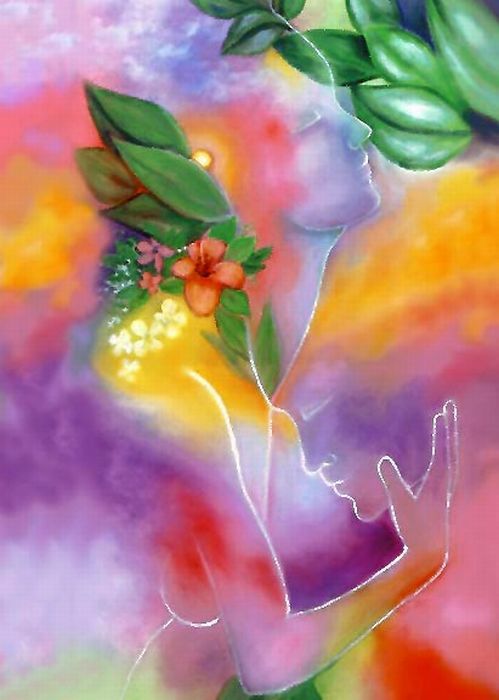 Divine Union
Art by Montserrat
Link at bottom of page.
You Jizm My Internity

You are Eternity, Beloved, kissing me
& my lips tingle to Your Kiss...

Tho these lips turn to dust
& all the lusts of life die to be forgotten
let me not forget the bliss of Your Kiss
as Forever kisses tenderly the lips of time...

The kiss of our Cosmic Mother?
The Kiss of bliss of this Divine Lover?
You remain Silent behind Your veils of Mystery, Beloved,
still kissing me....

Soul stirring & heart longing... Your kiss...
how can i *not* but want to enter
Your Immensitudes ever & forever again?
To *feel* You intensely... blitzed into bliss...

You jizm my Internity
              into Cosmic Ecstasies...
~~wynn manners
July 4, 2003
~~from the Indian Pattern Journal