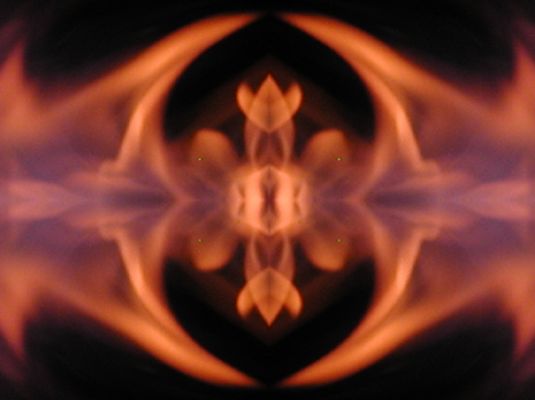 Flame Flower Yantra
Art by Norman E. Masters
Spirit and Wisdom
We are Led by the Spirit, but it is Wisdom that redeems us.
Some, that were born of the Spirit, are also gone astray by the Spirit.
That is, they, in all their piety have grown arrogant and look down upon others and call them sinners.
No matter if you are Jew or Christian, master or slave, rich or poor, if you have not found Wisdom you are not redeemed.
This is freedom.
For those who speak with knowledge of the truth and with this feel superior over others are not free.
Knowledge does make one capable of becoming free; but knowledge is not freedom that you lord over another.
In fact, if knowledge is not dispensed for the love of others, there is no anointing of Spiritual love.
Love never possesses. It never calls something its own. For those who have knowledge and give of it through love will have everlasting freedom.
Sharing knowledge along with sharing love is the only truth; and all paths converge on this one path. As all journeys are to the Self, it is through the Self that shines a gift of love to others.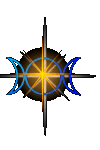 She has flown into me like a winged serpent.
Made my body heavy, but my soul aflutter.
I am confused and hurt yet in awe.
She is punished in Herself as we all are.

Her garden is not pretty;
there is an abundance of weeds and brush.
Ours is not to beautify, but to go deeper beneath
through the lush, the lusts, to the lasting things.

If you encounter Her in your darker self,
or, if she stands before you naked in splendor,
without shame, and she speaks your name
in whispers, have no fear.
Have no fear of Her, have no fear of life or death.
Have only fear of ignorance.

Aion.
She is the first breathing of your journey.
She is the cloud and the water.
Her face is reflected in yours.

As you tie knots of indifference,
as you burden-walk in heavy thudding,
as you fornicate in sweaty eruption,
as you make the crude coins speak,
as you flounder in Sisyphean futility,
you may also hold hands with Sapientia.
For, in these harsh and hard customs
you will learn grace.
Mychael Zagreus
May 22, 2004